Outfits according the to weather forecast for the day/evening. Looks like Napoli is warmer than rainy London.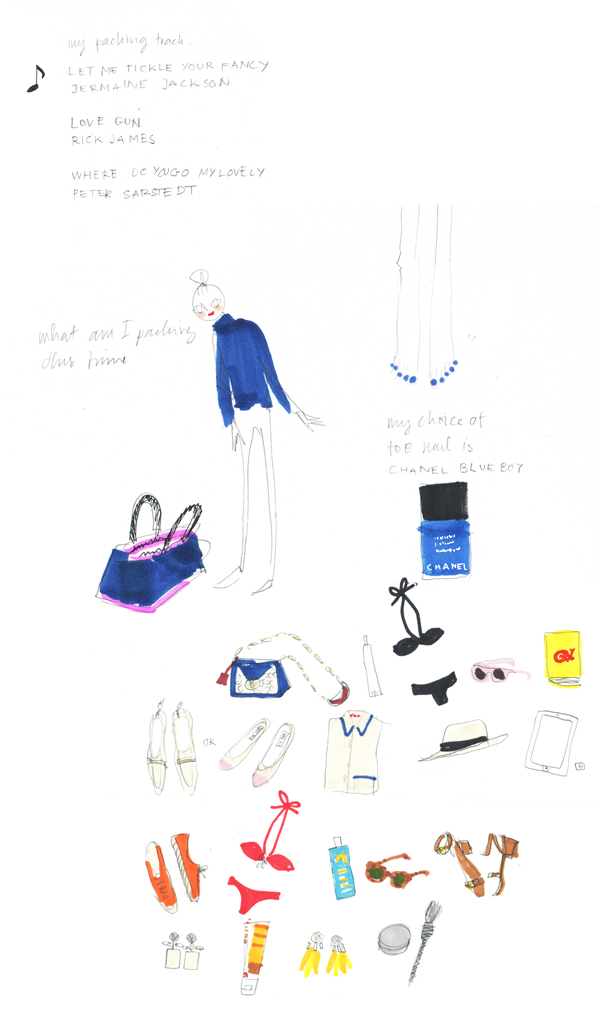 Other things going into the weekend bag (left to right):
Celine envelope bag, SK-II SPF50 face cream, La Perla bikini, Dries Van Noten pink sunglasses, Slow Food book, Stella McCartney 'Morgana' patent loafers or Lanvin ballet pumps, Marni pyjama shirt, J Crew Panama hat, IPad 3 + TIM sim card, Castaner 'Uliana' lace up espadrilles, Melissa Odabash bikinis, MoroccanOil Shampoo, Celine 'Audrey' sunglasses, Stella Mcartney 'Carrington' crok sandals, Marni for H&M earrings, Daylong SPF15 by Spirig, Marni for H&M earrings, Girogio Armani 'Bronze Mania 1', Nars Yachiyo no.27 brush.